Huffington Post UK reports - A 28-year-old man who denied stealing from a car was caught out by an invisible paint trap which caused him to glow green in ultra violet (UV) light.
Yafet Askale was suspected of targeting a "trap car" set up with SmartWater traceable liquid in Harlesden in June.
When he was located, he was found to be in possession of stolen property, including a laptop, and arrested.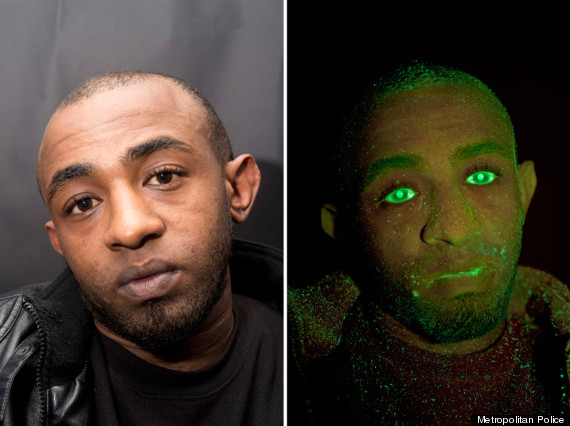 What he didn't know was that he had activated a spray system when he stole the items from a car, leaving him covered with the invisible substance.
Read more